Featured..
A Table for Six | Sydney

DINNER EVENTS FOR SINGLES
A Table for Six - gives you the opportunity to meet a new circle of friends or a special partner,in a comfortable environment while savouring delicious food and
...
What's Showing @ IMAX

IMAX Cinema at Darling Harbour has the world's largest IMAX screen.
What's showing at IMAX this week
Wednesday 30 July 2014 --> 10:00 am Forces of Nature --> 11:00 am Jerusalem
...
Check Out..
Footy Colours Day 2014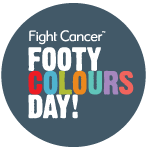 Footy Colours Day - is the one day in September to have fun and help save lives. Itís the Fight Cancer Foundationís most important national fundraising event and will be held on Friday 5th
...
What's Hot..

Sydney Mechanics' School of Arts

Chauffeur | Driver | Limousine Services

The NSW Chess Association (NSWCA)

Hardware Gallery

Morisset Showground Market

Laura Kincade

Adria Rybar and Grill

ManheimFowles

Retailworld Resourcing

Kelly Services (Australia)
Editor's Picks..
Dr Chau Chak Wing Building

We are so excited about the Dr Chau Chak Wing Building currently under construction in Sydney. As the
Sydney Opera
...
Strictly Ballroom | The Musical

STRICTLY BALLROOM THE MUSICAL is the inspiring story of a championship ballroom dancer who defies all the rules to follow his heart. This uplifting and courageous tale originated as a stage play
...