Featured..
The Lion King

Seen by over 70 million people, Disney's landmark musical event THE LION KING is a worldwide phenomenon that will redefine your expectations of theatre. Brilliantly re-imagined by acclaimed
...
What's Showing @ IMAX

IMAX Cinema at Darling Harbour has the world's largest IMAX screen.
What's showing at IMAX this week
Wednesday 27 August 2014 --> 10:00 am Under the Sea 3D --> 11:00 am Hidden
...
Check Out..
Footy Colours Day 2014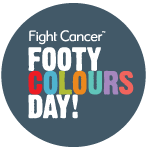 Footy Colours Day - is the one day in September to have fun and help save lives. It's the Fight Cancer Foundation's most important national fundraising event and will be held on Friday 5th
...
What's Hot..

Channel 10 - TEN

WWITV - World Wide Internet TeleVision

Eastern Region Local Government Aboriginal & Torres Straight Islander Forum

Canowindra Swap Meet

SUFF announces 2014 program

Gangsters' Ball

BlueSkyFrog

ManlyAustralia.com

Careers Connections International (CCI)

Frank Bennett
Editor's Picks..
Dr Chau Chak Wing Building

We are so excited about the Dr Chau Chak Wing Building currently under construction in Sydney. As the
Sydney Opera
...
Strictly Ballroom | The Musical

STRICTLY BALLROOM THE MUSICAL is the inspiring story of a championship ballroom dancer who defies all the rules to follow his heart. This uplifting and courageous tale originated as a stage play
...