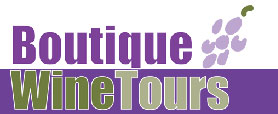 Join the multi-award winning Boutique Wine Tours to the Hunter Valley, departing Sydney daily, providing Sydneys best Hunter Valley wine tasting tours.
Our small group departures run every day from Sydney, combining expert guides, flexible itineraries, great wine-tasting in boutique wineries, cafe or gourmet lunch options, and luxury vehicles.
Begin your Hunter Valley wine tour between 7.30 - 8am with a complimentary pick-up from your city hotel or a convenient Sydney city location. We can also pick up along the Pacific Highway heading to the Hunter Valley. Click here for Pick-up Times & Locations.
Travel to the Hunter Valley
Relax in our comfortable 14 seat Mercedes Tourer Vehicles for the 2 hour drive north to the Hunter Valley. Along the way your guide will explain your day, Lunch & Winery options, and tell you about the history and uniqueness of Australia, its wine and culture.
Therell also be time to enjoy our DVD presentation on the onboard television, exploring wine-tasting, and the wine industry in the Hunter Valley and Australia. A rest stop along the way gives you a chance to stretch your legs and grab a snack.
Behind-the-scenes wine-tasting & tour
Behind the scenes tour at Iron Gate Estate. Arriving in the Hunter Valley we only make one regular stop - at Iron Gate Estate, one of our favourite boutique wineries in the Hunter. Here we do a tasting, along with a behind-the-scenes tour of the wine-making process.
An itinerary customised for you - tailor made itineraries to suit your interests.
From here, the day is customised to suit the group. Feel free to suggest wineries or wine-styles youd like to try, or rely on the expert knowledge of your guide to shape your day. There are over 80 Cellar Doors in the Lower Hunter Valley, so creating a special, memorable day wont be a problem.
Try local cheese, olives & olive oils.Throughout the day we try to include 3-5 formal wine-tastings as a group. Therell also be the chance for more tastings on your own over lunch. Or you may prefer to do some cheese-tasting, visit the chocolate shop, browse the shops and galleries, or simply laze under a gum tree.
Lunch time
Plenty of different lunch options. At lunchtime we visit Hunter Valley Gardens Village for around 60-90 minutes. Here you can choose to find your own lunch, join us for a great Cafe Lunch, or upgrade to our Gourmet Lunch option. Click here for Lunch Options.
Dont forget, the Hunter is about more than just wine. This is a great chance to see some of the countryside outside Sydney, and to spot some of the local wildlife along the way. Kangaroos love Hunter vineyards as well! If youd like to visit other Hunter attractions, let us know and well be happy to accommodate your needs.
Returning to Sydney
More tastings at the Hunters fabulous wineries after lunch round out your day before a mid-afternoon drive back to Sydney. Therell be time to enjoy a film on the onboard TV, or to snooze away the days indulgences! The onboard fridge has plenty of room to store your local purchases. Youll return to Sydney approximately 6.00pm, with a complimentary drop-off to your city hotel or transit point.
The beautiful Hunter Valley. Overall, a Boutique Wine Tours day means a great day out of Sydney, experiencing the wine, local produce, wildlife and countryside of the beautiful Hunter Valley. Our small group size means you can be sure of personal attention from dedicated and enthusiastic guides, in comfortable and spacious vehicles. There's also the chance to mingle with other travellers and wine-tasters along the way.
Boutique Wine Tours NSW
Sydney CBD to Hunter Valley NSW
❊ Web Links ❊
➼
Boutique Wine Tours NSW
➼
www.boutiquewinetours.com.au
❊ Be Social ❊
➼
Content Editor