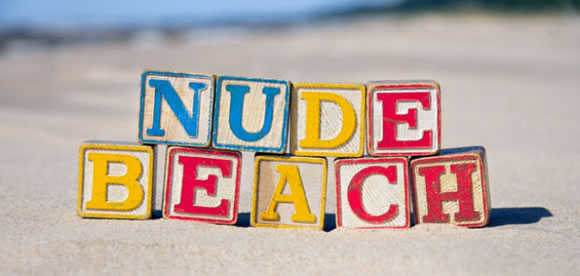 New South Waless 8 legal clothing optional beaches that allow nude bathing are Obelisk Beach, Cobblers Beach, Lady Bay, Werrong Beach, Armonds Beach, Birdie Beach, Samurai Beach, North Belongil Beach.
Legal Nude Beaches
Birdie Beach
Birdie Beach can be reached by travelling along the expressway from Sydney and taking the Newcastle exit. Follow the Pacific Highway through Doyalson to Lake Munmorah. At Lake Munmorah take Elizabeth Bay Road at the traffic lights. Continue until you see the entrance to the Munmorah State Recreational Area on the left. Turn into the park and follow the signs to the Birdie Beach car park. There is a fee per vehicle to enter the park. There is a nice camping area just off the beach with cooking facilities, plus a toilet block but no hot showers.
Birdie Beach, Birdie Beach Drive, Munmorah State Recreational Area |
Map
Cobblers Beach
Cobblers Beach is located on the northern side of Middle Head. Follow the same directions as for Obelisk Beach but after parking, head north across Middle Head oval and follow the track to the beach. Cobblers is a lovely beach and attracts a large number of boats. It is a great place for snorkelling around the rocks.
Cobblers Beach, Mosman |
View Google Map
Lady Bay
Lady Bay is perhaps Australias oldest and most publicised legal nude beach, well used by naturists long before being granted legal status in 1976. But this too was rescinded with the introduction of the new Local Government Act of 1993. Since then howe'ver the Woollahra City Council has voted to erect signs and give it legal status under the new laws.
Lady Bay is about 12 km north east of the city at Watsons Bay. From the city head out along New South Head Road (Route 76) which runs into Hopetoun Avenue and on to Watsons Bay. Turn left into Military Road and then drive as far as you can go along the one way streets of Pacific and Victoria. Park near Cliff Street then access to the beach can be gained via a steep pathway at the northern end of Camp Cove behind the Military Reserve.
Lady Bay Beach, Port Jackson |
View Google Map
North Belongil Beach
Only the beach south of Grays Lane to just north of the Byron Beach Club resort north of Belongil Creek is legal for nude bathing.
There are two ways to get to North Belongil Beach. First of all you can turn east into Grays Lane from the Pacific Highway about 4 km north of the main Byron Bay turnoff. This will take in to the northern end of the legal nude bathing area. About three quarters of the way down Grays Lane the road veers left. Soon after this you may find a few cars parked on the side of the road. This is where you will find a delightful ti-tree lake tucked away in the bush on the northern side of the road - a very popular unofficial nude swimming spot.
There is plenty of parking in the sand dunes right behind the beach which means minimum walking. As this beach is located in a National Park day visiting fees apply. There are facilities to pay in the car park and toilets are provided. The legal area is from the car park south to a point about 500 metres north of the Byron Bay Beach Club. Locals do tend to use the area to the north of the car park as an unofficial nude area. Nudity is not permitted in the car park.
The other way to get into North Belongil Beach is to take the main Byron Bay turnoff at the Pacific Highway then take the first turn left as you reach the 50 km/h sign, and follow this road through to the Byron Bay Beach Club resort. From here it is a short walk through to the beach and then about 500 metres north along the beach to the southern end of the legal nude bathing section. If you are looking for accommodation in the area the resort is a very worthy option.
Only the beach south of Grays Lane to just north of the Byron Beach Club resort north of Belongil Creek is legal for nude bathing. Although some nudists do use the beach to the north of Grays lane and the adjacent lakes, these areas are unofficial only and only the legal beach should be used so as not to upset the relationship with local police, council and residents. In particular, nudists should not swim in the lake to the south as this is on private property which is being developed as a resort. Also nudists should not be nude in the car park or around the toilet block.
North Belongil Beach, Byron Bay |
View Google Map
Obelisk Beach
Obelisk Beach is legal nude beach located on the southern side of the National Park area of Middle Head. To get to Obelisk Beach from the city cross over the Harbour Bridge and turn off toward Neutral Bay along Military Road (Route 14). Follow this road to Spit Junction. Continue straight ahead at Spit Junction through Mosman Junction and just after Raglan Street bear left into Middle Head Road. Follow this to the end where it turns into Chowder Bay Road. Take the first turn right. After about 100 metres park your car and follow the track in to this small beach.
Obelisk Beach |
View Google Map
Samurai Beach
To reach Samurai Beach, sometimes referred to as North One Mile Beach, leave the Pacific Highway north of Raymond Terrace and head for Nelson Bay on Port Stephens. To the south of Nelson Bay go in to Anna Bay and then head north along the coast road to Samurai Point. Alternatively you can continue almost in to Nelson Bay then turn right and follow the coast road back.
There are several routes in to the beach itself. If you park at One Mile Beach at the southern side of Sandfort Caravan Park you must walk north along the beach for about 1 km to a rocky outcrop. The clothes optional area starts 200 metres north of here. From Middle Rock Caravan Park there is a track through the sand dunes to the beach. Slightly north of this park there is a four wheel drive track leading on to the beach.
Samurai Beach is 1 km in length with rocky outcrops at either end. It is very natural and beautiful, and ideal for fishing, snorkelling etc. The clothes optional area includes the entire length of the beach.
Samurai Beach, Samurai Point, One Mile |
View Google Map
Werrong Beach Track
Werrong Beach is a secluded beach located in the Royal National Park, Otford, south of Sydney. The beach is the only authorised nude bathing area in the national park. Take the track to Werrong at the southernmost tip of the park. The short, steep walk starts from the lookout at Otford and passes a sandstone cliff before dropping into coastal rainforest on its way to the beach.
Approximately 40 km south of Sydney near Stanwell Park is Werrong Beach, set in the Royal National Park. Gazetted in 1879, this was Australias first National Park and only the second in the world.
From Sydney take the Princes Highway south to the F6 Freeway, and follow the signs toward Stanwell Park until you turn left to Otford Lookout. Go past the Royal National Park sign and park beyond the shop. From here walk up the good path to the Werrong Beach and Burning Palms Clifftop Walk. The path then descends steeply to Werrong Beach. The total distance around 1.5 km and steep in places, so it is not suitable for the elderly or the handicapped.
Werrong Beach is a large amphitheatre about 300 metres long, surrounded by cliffs with a grassed area behind the beach.
Werrong Beach, Otford NSW 2508 |
View Google Map
Unofficial Nude Beaches
Kings Beach
One of the great attractions near Byron Bay is Kings Beach at Broken Head. From Byron Bay take the coast road south toward Ballina. After about 8 km turn left to the Broken Head Caravan Park. Just before you enter the caravan park a narrow gravel road leads off to the right into the National Park. Follow this road to the car park on top of the hill. Space is very limited so only the early birds get into the car park. After that it is a case of do the best you can. A well maintained track leads down through the rain forest to Kings Beach. The walk alone makes the visit worthwhile. Although not a long distance it is rather steep so take only the essentials.
Kings Beach is absolutely delightful, with huge rocky outcrops at either end, and a wide sandy horseshoe bay in between. Grassy sand dunes at the back give way to the forest covered hills behind. Pandanus Palms at the southern end provide some shade from the hot sun but an umbrella may be wise as the amount of shade is limited.
Kings Beach, Broken Head |
View Google Map
Jibbon Beach & Little Jibbon Beach
Head south from Sydney along the Princes Highway for about 29 km then turn left to Audley and the Royal National Park. 1.5 km later you will have to pay a day fee, or you can take out an annual permit which gives you access to all New South Wales National Parks except Kosciusko. Information is available from the Visitors Centre.
Continue on past Audley following the signs to Bundeena. About 10 km after turning left into Bundeena Road you reach the town. Follow the main road to the wharf and turn right into Loftus Street. Parking is available here or in Neil Street, but beware of the No Parking zones. A short walk will take you through to the beach then walk east for about 200 metres.
At weekends and during holidays you may find the main Jibbon Beach crowded with people and boats. At these times naturists tend to go to nearby Little Jibbon Beach or Ocean Beach.
Little Jibbon Beach can be reached by taking the footpath from the eastern end of Jibbon Beach. Backed by low cliffs it has enough sand for sunbathing, although swimming is mainly from the rocks or in the many rock pools. There are some Aboriginal rock carvings nearby.
Jibbon Beach, Bundeena |
View Google Map
Little Congwong Beach
Little Congwong Beach is an unofficial nude beach located in Botany Bay. Make your way to La Perouse on Botany Bay and park in the car park just north of Bare Island. Walk down the steps to Congwong Beach then left across the rocks to Little Congwong Beach, the second bay. This beach is very popular on summer weekends.
Little Congwong Beach, La Perouse |
View Google Map
Little Diggers Beach
Little Diggers Beach is on the northern outskirts of Coffs Harbour, and over the last twelve years or so has become the main unofficial clothes optional beach in the area. Well aware of its existence the local authorities have adopted the view that so long as nothing untoward happens it will be a case of live and let live.
About 3 km north along the Pacific Highway is the Big Banana tourist complex. To get to Little Diggers Beach you take the road directly opposite this famous landmark and follow it through to the coast. It is advisable to park in the car park then walk through to the main beach. Proceed to the northern end of this beach, cross over a small rocky headland and you are on Little Diggers Beach.
Little Diggers Beach, Diggers Beach Rd, Coffs Harbour |
View Google Map
Little Pebble Beach, Hallidays Point
Hallidays Point is about 15 km north of Forster and about 18 km south of Taree. Little Pebble Beach is a small but very nice little unofficial nudist beach with 8 to 10 local regular users. To get there turn off from the Lakes Way between Forster and Taree. It is about 6 km to Hallidays Point. Drive past the main beach and the hill and park near the Bowling Club. From here you walk down the track on the southern side of the club to the beach.
Maccas Beach
Maccas Beach is in the Juramabula State Forest, situated off Euroly Rd in the Murrumbidgee Shire. There are no facilities, as State Forestry are the owners, and have no problem with people digging holes and covering it up for a toilet. There is no problem with camping, but no solid fuels are allowed when fire bans are in place.
If you are coming from Sydney, take the Wagga Wagga exit from the Hume Freeway, which takes you to the Sturt Highway. Go through Wagga, 49 km, staying on the highway for another 100 km until you reach a place called Gillenbah, 2 km from Narrandera. Turn left and stay on the Sturt Highway. After 34 km, turn right onto Euroley Road, just after a sand hill with pine trees on both sides. Continue for about 5 km, along a gravel road until you see a canal bridge. Turn left and continue for another 50 metres, turn right at a gate, then turn left at the fork in the road which will take you to the beach.
Please note, Euroley Road is gravel, and after the canal is dirt, which makes it impassable when wet.
Off Euroley Road, |
View Google Map
Miners Beach, Port Macquarie
Unofficial
From Port Macquarie head south along Pacific Drive to Shelly Beach (not to be confused with Shelly Beach in Elizabeth Bay). The local council has built a boardwalk from here to Miners Beach which is an unofficial clothing optional beach. There is also a track to this beach from Lighthouse Road.
View Google Map
Myrtle Beach
Just north of Batemans Bay turn east off the Princes Highway to Durras. Turn right and continue behind the caravan park onto Old Coast Road. About 1.5 km down this road you will find a car park for Myrtle Beach. It is then only a short walk to this unofficial clothing optional beach.
Off Old Coast Rd, Durras |
View Google Map
Armands Beach
Situated 10 km south of Bermagui on the Bega/Tathra road and 3 km south of Cuttagee Beach. Access is gained via Kullaroo Road. There is 5 minute walk to the beach via a well maintained track.
See this map for more details
.
It is an easterly facing beach of 250 metres in length with quite good body surfing. There are no toilets at the beach and it is essential people take whatever they want to eat and drink with them. More information is available at http://www.armands.org.au
Armands Bay Beach |
View Google Map
Ocean Beach
Ocean Beach is reached via a fire trail starting some 70 metres before the end of Jibbon Beach. It leads directly east to the ocean and this small sandy beach, which is fronted by rocks at low tide. Swimming is in the rock pools but care is needed in strong southerly swells. All these beaches officially close at sunset. An alternative means of getting to Jibbon Beach is to catch the ferry from Cronulla Wharf and then walk 400 metres to the beach.
There are several other beaches in this National Park that are suitable for nude bathing, such as Marley Beach and Curracurrang. The main draw back with these is the long walk to get to them.
Ocean Beach |
View Google Map
Shelly Beach, Forster
About one km north of Bulahdelah turn off the Pacific Highway and take the Lakes Way route to Forster. This road winds its way through some very scenic country to Pacific Palms. Continue on to the Elizabeth Beach car park. From here it is a 10 minute walk along the track leading up the hill and over the ridge to Shelly Beach. If you are travelling south along the Pacific Highway you can turn off just south of Taree and go down through Tuncurry and Forster to Pacific Palms.
Shelly Beach, off Elizabeth Beach, Forster |
View Google Map
Nudist Venues Sydney
Get back to nature and feel the fresh air on your bare skin at these Nudist and Naturist Resorts and Venues.
Bare Tracks Australia
Bare Tracks Australia is a family orientated social nudist group, who are fully affiliated with the Australian Nudist Federation. We enjoy activities revolving around 4WDriving, Caravanning, Camping, Social Outings and Day/Weekend Trips away. Though based in South West Sydney, we do have and welcome members from throughout NSW. Members average ages are between 30 and 60 years old.
The club is open to genuine nudist couples and families, with its main emphasis on having a good time.
Bare Tracks Australia
Address: PO Box 221 Minto Mall NSW 2566 Australia
Region: Sydney West
Email
www.baretracks.org
Phone: 02 4600 5992
Mob 0412 191 304
Coast and Valley Naturists
The Coast and Valley Naturists Club Inc. operates from a swim centre on the Central Coast of NSW. The swim nights are usually held on the second Saturday of each month between the hours of 6.30pm and 10pm. The club also has some outdoor activities that can be viewed on our website. We encourage couples and families howe'ver singles are also welcome.
Glenreagh Naturist Getaway
Glenreagh Naturist Family Getaway is a nudist retreat (we are not clothes optional). We are situated on the North Coast of New South Wales. Midway between Coffs Harbour and Grafton on the Orara Way.
We have provided great relaxing facilities for the naturist to relax and enjoy the Glenreagh surroundings in. Just click on the menu to find out all we have to offer you.
If you are new to this type of lifestyle, we encourage you to come down and join us. For all first time nudists that may at first feel a little uncomfortable, we allow you to take your time to disrobe. This allows you to take your time and relax while enjoying the friendship of fellow nudists.
Glenreagh NSW 2450 Australia
Region: Coffs Harbour

Le Chateau

Le Chateau is a unique and very private bed and breakfast style resort.
At Le Chateau you will take pleasure in choosing from our delightful range of themed bedrooms. All rooms feature queen beds and built-in robes. Our standard suites have a bushland outlook and share a large bathroom and separate toilet. The deluxe suite is quite large with private glimpses of the pool area and tennis court and direct access to the internal courtyard. A large ensuite and separate lounge area provide convenience, luxury and privacy.
Naturi Sun and Health Club

A small friendly club set in beautiful bushland...

Address: PO Box 11 Berowra NSW 2081 Australia
Region: Sydney


Pineforest Retreat

Located just 15 minutes from the shores of Jervis Bay on the South Coast of NSW, Pineforest Retreat is surrounded by 110 acres of natural bushland. A developing naturist destination providing self contained accommodation, bush walking, in-ground solar-heated pool and peaceful surroundings.
Rosco Club Inc

Rosco is a member owned and family oriented nudist club located in the Hunter Valley region of NSW, Australia. Our nearest major town is Toronto. Rosco is situated on 16 hectares (40 acres) in the beautiful Watagan ranges.

The advantage of being a member owned club is that every member has a say in the day to day running of the club.

Rosco is not a "Clothing Optional" club, howe'ver if the weather is inclement commonsense dictates that clothing may be worn.

Rosco is affiliated with both the ANF (Australian Nudist Federation) and the INF (International Naturist Federation), and operates for 12 months of the year with at least one social function per month and members are free to visit at all times.

The sporting fraternity is well catered for with tennis, swimming, petanque (boules), miniten and volleyball as well as indoor sports including Table Tennis, Pool, darts and Carpet Bowls.

Children are also made welcome at Rosco with their own clubhouse as well as numerous activities run on their behalf.

Rosco Club Inc
Address: PO box 45 Toronto NSW 2283 Australia
Region: Newcastle
Email
www.roscoclub.org
Phone: 02 4978 1235 or 0429 832 392 (weekends only)


Running Bare Retreat

Laurie and Glennis Godden would like to invite you to spend some quality nudist time at Running Bare. 20 kms south of Narrabri NSW we have built on 720 acres of natural bushland the type of nudist retreat that we would like to visit.

We offer a great range of diversity in permanent, semi-permanent and casual sites. All with power and water and plenty of room. We cater for first time nudists and long time nudists so if you are looking for a great place to have fun in the nude then give us a try.

We have 24 people living on site and last year we averaged 34 people per weekend at our outdoor cookouts. You can do nothing or join in and play pentaque, tennis, darts, miniten, badminton or just laze around the pool and enjoy a great bushwalk on our fully fenced property.
Sylvan Glade Naturist B&B

Nudists seeking a high quality private and serene B&B amid lush rainforest will be delighted with the location, facilities and overall hospitality at Sylvan Glade Naturist Bed and Breakfast in Nambucca Valley NSW.

Sylvan Glade is a 12 acre rural property with a mixture of grassy glades surrounded by rainforest and native woodland settings. It is situated between the mountains and the sea in a secluded area of the Nambucca Valley. This is the perfect place to be yourself and commune with nature in a welcoming naturist friendly environment. Youll fall in love with the ambience within minutes of your arrival.
Twin Falls Nature Retreat

Twin Falls Nude Retreat is an exclusive, back to nature clothing free retreat for all genuine Naturists/ Nudists. Ian and Yolanda invite you to explore around 100acres of rainforest and native bush - Nude as Nature intended!

Twin Falls is about 40 minutes from Timbertown, Wauchope or about an hour inland from Port Macquarie. Twin Falls is not a resort or a motel!

Seclusion and privacy, Twin Falls is an ideal escape from the rat race! Access is via 3km of dirt track, bit bumpy in places - fine for a normal (not lowered!) car if you take it easy!

Twin Falls Nature Retreat
Ellenborough NSW 2446 Australia
Region: Port Macquarie
Email
www.twin-falls.com
Phone: 02 6587 4455


Wrenbrook Rural Naturist Retreat

Wrenbrook is a Rustic style naturist retreat set in the gorgeous bushland of NSW - Australia.

There's simply no better way to relax than to visit Wrenbrook for a weekend of freedom.

We cater for guests from all over the globe, so whether youre from Surry Hills in Sydney or the far reaches of the world. Wrenbrook welcomes you with open arms.

We pride ourselves on providing our guests with a friendly enjoyable social atmosphere. Your hosts- Carol and Ray, look forward to seeing you at Wrenbrook soon.

Bookings are essential!

Get away from it all at Wrenbrook Naturist Retreat.






❊ Web Links ❊


➼ Nude Beaches in Sydney

➼ www.environment.nsw.gov.au

➼ www.byronbaynow.com

➼ www.qguide.com.au

➼ www.naturistholiday.info

➼ www.byron-bay-beaches.com

➼ www.mosman.nsw.gov.au

➼ www.aus-nude.org.au

➼ www.travel.ninemsn.com.au

➼ www.sydneyatoz.com.au

➼ www.gangart.com





❊ Be Social ❊




Update This Page