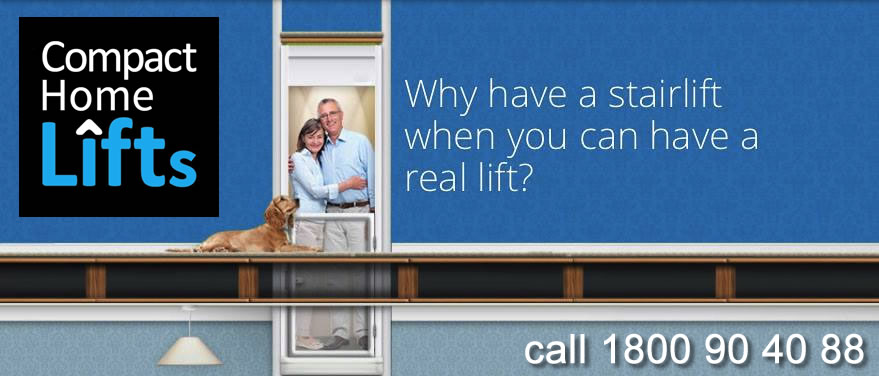 Compact Home Lifts is a specialist residential lift company which offers products that act as an alternative to stairlifts or hydraulic lifts.
Compact Home Lifts are an Australian home elevator specialist and we offer a range of residential lifts that are unlike any other in the world.
Our Compact home elevators have been designed to specifically fit in any home in Sydney, Melbourne and across the country. The Compact Classic Home Lift can carry two people in total comfort and safety.
A residential lift by Compact Home Lifts can help make life easier when the stairs become more challenging and it is an excellent alternative to a stairlift.
Our home elevators provide a more convenient - and faster - way of getting upstairs which can improve your lifestyle. Home lifts are also great for carrying heavy objects.
Buying an elevator from Compact Home Lifts is more cost-effective compared to moving house so you can stay in the home you love and add value to your property. Our residential lifts are the most compact, affordable and stylish home elevators available nationwide.
Contact our Sydney home lifts or Melbourne home lifts offices today.
40 Production Drive Campbellfield New South Wales 3061 | Map
Telephone: 1800 437 231



❊ Web Links ❊

➼ Compact Home Lifts

➼ www.compactlifts.com.au

➼ www.onlymelbourne.com.au




❊ Be Social ❊


Publisher Statement: Details can change at any time. Readers are advised to check with the advertiser (links above) before proceeding.
➼ Advertising Disclaimer


Update This Page