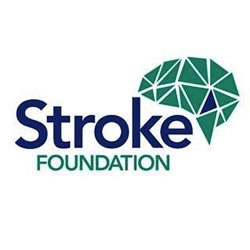 Monday 29th October 2018 is World Stroke Day.

World Stroke Day is an excellent opportunity to increase awareness of stroke and action that can be taken against it. Activities to promote the World Stroke Day message may include campaigns for the general population press releases communication with government and/or community activities.

The World Stroke Day Awards recognize the efforts of people in the community health professionals and workplaces that encourage support and promote awareness of stroke and action that may be taken against it.


stroke

Every six seconds regardless of age or gender - someone somewhere will die from stroke.

One in six Australians will suffer a stroke. While most people think there is little to be done to prevent it Erin Lalor says there are many steps you can take to reduce the risk.

BY THE time you finish reading this someone in Australia will have had a stroke. It might be you. It might be me. It might be your partner or your child or your parent or your friend or your colleague. One in six of us will have a stroke.

Face - check their face. Has their mouth drooped?

Arms - Can they lift both arms?

Speech - Is their speech slurred? Do they understand you?

Time - Time is critical. If you see any of these signs call triple 0 (000).


StrokeLine 1800 787 653
❊ When ❊
Date: Monday 29th of October 2018

❊ Web Links ❊
➼
World Stroke Day 2018
➼
www.strokefoundation.com.au
❊ Be Social ❊
Publisher Statement
: Details can change at any time. Readers are advised to check with the advertiser (links above) before proceeding.
➼
Advertising Disclaimer
➼
Content Editor