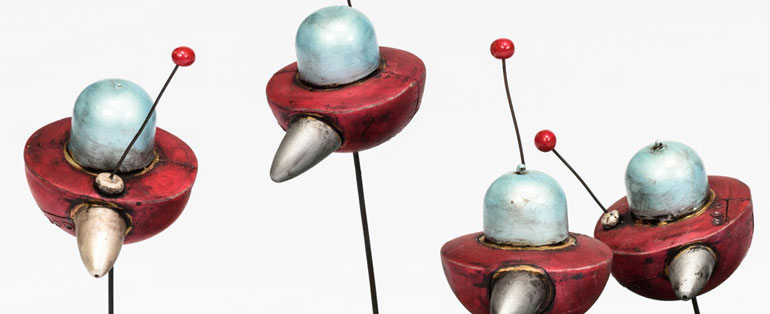 ARTEXPRESS is one of the Art Gallery of NSW's most popular annual exhibitions, showcasing outstanding student artworks created by NSW students for the 2017 Higher School Certificate Visual Arts examination.
This year, the free exhibition showcases 40 outstanding complete bodies of work, drawn from the 2017 cohort of 9,097 Visual Arts students from public and private schools across the State.
The works on show include ceramics, collection of works, documented forms, drawing, designed objects, graphic design, painting, photomedia, printmaking, sculpture, textiles and fibre, and time-based forms.
The Art Gallery of NSW is the principal venue for ARTEXPRESS 2018, which is a joint partnership between the NSW Education Standards Authority and NSW Department of Education in association with the Art Gallery of NSW.
For more information about exhibiting student artists, artworks, and Art After Hours events at the Art Gallery of NSW, please visit https://www.artgallery.nsw.gov.au/exhibitions/artexpress-2018/
❊ When ❊
From
: Friday 26th of January 2018 To Wednesday 25th of April 2018
Time:
10am-5pm
❊ Venue | Location ❊
Art Gallery of New South Wales
[
view
]
Art Gallery Road, The Domain Sydney New South Wales 2000 ||
Map
Telephone: (02) 9225 1700
➼ Venue: 2 Calendar events |
View Events
❊ Web Links ❊
➼
ARTEXPRESS 2018
➼
www.artgallery.nsw.gov.au
❊ Be Social ❊
Publisher Statement
: Details can change at any time. Readers are advised to check with the advertiser (links above) before proceeding.
➼
Advertising Disclaimer
➼
Content Editor