The best things to do in Sydney, today, tomorrow and the future.
---
Today: Wednesday 21st March 2018
| | |
| --- | --- |
| ✻ Charity | Fundraisers ✻ | |

Walk for Water 2018
In some of the world's poorest communities it's normal for women and children to walk for hours just to collect water. In fact 263 million people worldwide spend over 30 minutes per round trip to coll.. More..

WaterAid Water Challenge 2018
COULD YOU DRINK JUST WATER? One in nine people worldwide don't have close access to clean water. You can help change this by committing to make water your only beverage for a whole month. For t.. More..
---

Cogs Playground
The Museums Grace Bros courtyard has been transformed into a new outdoor playground. Children will have lots of fun playing on the state-of-the art equipment. And its right next to the cafe, so par.. More..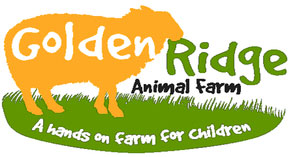 Golden Ridge Animal Farm | Open
Bring the children to the Golden Ridge Animal Farm for hands on farm fun! Hold baby chicks, ducklings and rabbits, milk the cow, bottle feed baby lambs and kid goats or have a pony ride! Go on a.. More..

Luna Park Sydney | Open
Luna Park Sydney is an entertainment precinct of many faces. Luna Park Sydney is open 7 days a week 10:00 am - 6:00 pm Luna Park is located at Milsons Point, under the northern end of the Sydney.. More..
→ Show ALL (4) Children | Family

Point Clare Vintage Fair
Open Mon-Fri, 9am-4pm and Saturday's 9am-2pm. Vintage Fair (Fairhaven Services) is an eclectic shopping village located at Point Clare. Here you will find a unique mix of vintage, upcycled and.. More..
---
| | |
| --- | --- |
| ✻ Culinary | Wine & Dining ✻ | |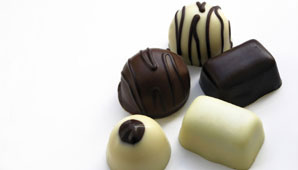 Sydney Chocolate Tours
Indulge in the Sydney Chocolate Tours, in exquisite chocolate, enjoying the finest coffee and tea, then walk it all off in a couple of hours, all the time soaking up the historical atmosphere of the c.. More..
---

ARTEXPRESS 2018
ARTEXPRESS is one of the Art Gallery of NSW's most popular annual exhibitions, showcasing outstanding student artworks created by NSW students for the 2017 Higher School Certificate Visual Arts examin.. More..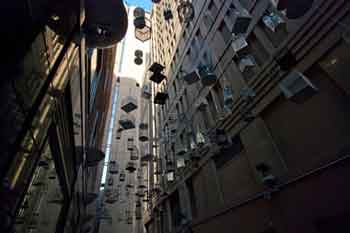 Forgotten Songs
Forgotten Songs, by Michael Thomas Hill (completed 2011), a permanent installation at Angel Place, Sydney. Forgotten Songs commemorates the songs of fifty birds once heard in central Sydney before .. More..
---

Learn & Play! teamLab Future Park
Learn & Play! team Lab Future Park presented by Toyota Immerse yourself in an interactive world of light and colour where imagination meets technology, and bring your creations to life in our b.. More..

Love Is... Australian Wedding Fashion
Love Is... Australian Wedding Fashion 13 May 2017 - 22 April 2018 From the simple to the stunning, Love is: Australian Wedding Fashion features more than 50 wedding outfits plus accessories coveri.. More..

Madame Tussauds | Open
Visit Madame Tussauds right on Sydney Harbour by purchasing online here for some of the best prices on the Internet! Madame Tussauds has long been acclaimed as the most famously realistic Wax Muse.. More..
→ Show ALL (5) Exhibitions | Launch
| | |
| --- | --- |
| ✻ Film Festivals & Showing ✻ | |

Moonlight Cinema
Moonlight Cinema is an open air cinema screening latest release, contemporary, cult and classic movies on the sweeping lawns of Belvedere Amphitheatre in Centennial Park. Sydneys Moonlight Cinema .. More..

Transitions Film Festival 2018
'Visions for a better world' The Transitions Film Festival returns to Melbourne this February with another enthralling line-up of cutting-edge documentaries about the existential challenges mega-t.. More..
---
| | |
| --- | --- |
| ✻ Markets | Art, Craft & General ✻ | |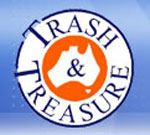 Grand Bazaar Trash & Treasure Market
Grand Bazaar Trash & Treasure Market in Prestons is a unique, interesting, exciting and unusual family outing open Wednesdays and Sundays. From the average Mums and Dads with their stall selling ga.. More..

Penrith Showground Markets
Visit the Penrith Showground Markets held every Wednesday, from 8.30am to 1.30pm. We have between 250 - 300 stalls every week selling a variety of products, ranging from plants, fruit & Veg, clothi.. More..
---
| | |
| --- | --- |
| ✻ Markets | Food & Produce ✻ | |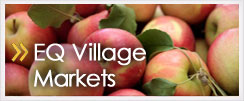 Entertainment Quarter Fresh Produce Market-EQ Market
Lovers of fine foods will be pleasantly surprised by the EQs Fresh Produce Market, held each Wednesday and Saturday from 10am. Under cover of our sail structure, we welcome you to sample the fresh.. More..

Kiama Farmers Market
The Kiama Farmers Market is held EVERY Wednesday at Black Beach, on the foreshore of beautiful Kiama Harbour. You couldnt wish for a more picturesque backdrop for your weekly shopping expedition!.. More..
---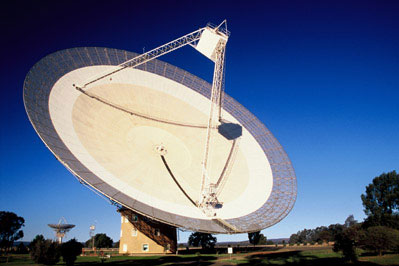 CSIRO Parkes Radio Telescope | The Dish
The famous Parkes observatory, as featured in the Australian movie The Dish, is a landmark radio telescope nearly 50 years old, yet still considered to be one of the best single dish radio telescopes .. More..

Cyberworlds: Computers & Connections
Cyberworlds: Computers & Connections, a permanent exhibition at Powerhouse Museum. Computers are the defining technology of our time. Unlike other machines that are designed to carry out a special.. More..

Koolang Observatory and Space Science Centre
The Koolang Observatory and Space Science Centre is located on the border of the Central Coast and Lower Hunter, no more than two hours from most Sydney and Newcastle suburbs. The Koolang Observat.. More..
→ Show ALL (10) Museum & Science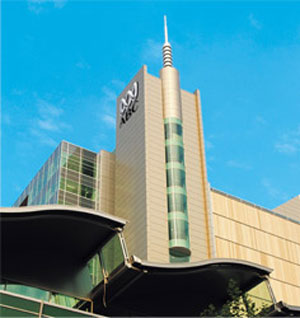 Guided Group Tours ABC Ultimo Centre
The ABC Ultimo Centre brings together all aspects of the national broadcaster, including Television, Radio, New Media, Transmission and News and Current Affairs. The guided tour is likely to includ.. More..
---
| | |
| --- | --- |
| ✻ Performing Arts | Theatre | Opera ✻ | |

Kill Climate Deniers by David Finnigan
What would it actually take to stop climate change dead in its tracks? Guns? Revolution? A pumping soundtrack? Kill Climate Deniers centres on a militant cell of eco-activists that takes the audien.. More..
---

Catch | Daily Deals
Have Catch daily deals delivered piping hot to your inbox. Do you remember Catch Of The Day, well now we're known simply as CATCH, fast daily deals delivered right to your door. Catch offers ove.. More..
---

Sydney Racing Carnival 2018
The Sydney Racing Carnival encompasses two compelling events, the Longines Golden Slipper Carnival at the home of racing in Sydney's west, Rosehill Gardens and The Championships at Royal Randwick, the.. More..
---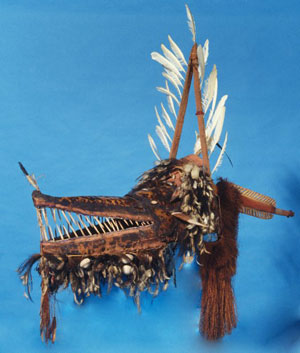 Australian Museum Behind the Scenes Tour
Less than one percent of the Australian Museums vast collection is on display. The Behind the Scenes Tour offers visitors the opportunity to see all those items kept in storage behind the scenes. .. More..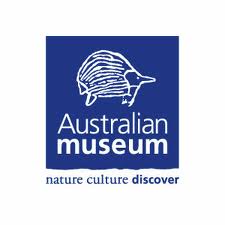 Australian Museum Tours
Australian Museum Tours offer daily guided tours of the Museum by experienced guides, highlighting popular attractions from their exhibitions. Youll visit all the major exhibitions on display and .. More..

Jenolan Caves Cave Tours
Jenolan Caves is composed of 11 spectacular show caves, pure underground rivers, and amazing formations. This remarkable cave system is among the finest and most ancient in the world and is undoub.. More..
→ Show ALL (5) Trips | Tours

The City Hotel Pub Trivia
Trivia Night from 6.30pm Forget the notion of old school trivia with 1980s sporting questions and a calm, uninhibited atmosphere. City Hotels pub trivia is hosted by eclectic and charismatic charac.. More..
---
Nura Diya Aboriginal Wildlife Experience
Take a special Aboriginal wildlife tour at Taronga Zoo, showcasing the strong link between aboriginal people, their culture and wildlife. Developed with Aboriginal people, and led by an Aboriginal .. More..

Shoalhaven Zoo | Open
Shoalhaven Zoo is open everyday of the year from 9:00am to 5:00pm (except Christmas Day). We recommend a minimum of 2 hours for your visit to the park. Plan your visit to include our Animal Shows w.. More..

Taronga Western Plains Zoo
With over 3sq km of wild and wonderful bushland and 700 animals, Taronga Western Plains Zoo offers a safari adventure right in the heart of NSW. Find yourself surrounded by magnificent wildlife on.. More..
→ Show ALL (6) Zoological & Farms