The best things to do in Sydney, today, tomorrow and the future.
---
Today: Sunday 18th March 2018
| | |
| --- | --- |
| ✻ Charity | Fundraisers ✻ | |

WaterAid Water Challenge 2018
COULD YOU DRINK JUST WATER? One in nine people worldwide don't have close access to clean water. You can help change this by committing to make water your only beverage for a whole month. For t.. More..
---

Cogs Playground
The Museums Grace Bros courtyard has been transformed into a new outdoor playground. Children will have lots of fun playing on the state-of-the art equipment. And its right next to the cafe, so par.. More..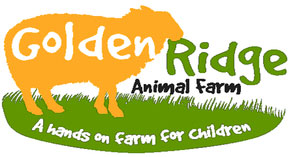 Golden Ridge Animal Farm | Open
Bring the children to the Golden Ridge Animal Farm for hands on farm fun! Hold baby chicks, ducklings and rabbits, milk the cow, bottle feed baby lambs and kid goats or have a pony ride! Go on a.. More..

Luna Park Sydney | Open
Luna Park Sydney is an entertainment precinct of many faces. Luna Park Sydney is open 7 days a week 10:00 am - 6:00 pm Luna Park is located at Milsons Point, under the northern end of the Sydney.. More..
→ Show ALL (5) Children | Family
| | |
| --- | --- |
| ✻ Culinary | Wine & Dining ✻ | |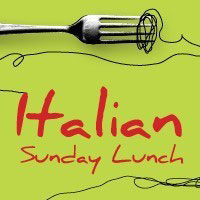 Beresford Italian Sunday Lunch
The Beresford Hotel hosts the Italian Sunday Lunch every Sunday from 12pm all the way through. Come enjoy the beautiful scenery in the courtyard with a great Italian Bistro Menu. There really i.. More..

Ruane Cellar Door Open Day
The Cellar Door is suppliers of Rose, Chardonnay, Pinot Gris, Sangovesei. Tastings and sales are available on the 3rd Sunday of the month from 11am to 3pm. Enjoy the award winning gardens, taste.. More..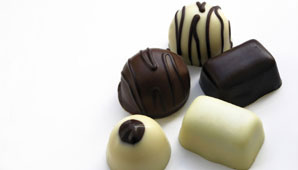 Sydney Chocolate Tours
Indulge in the Sydney Chocolate Tours, in exquisite chocolate, enjoying the finest coffee and tea, then walk it all off in a couple of hours, all the time soaking up the historical atmosphere of the c.. More..

ARTEXPRESS 2018
ARTEXPRESS is one of the Art Gallery of NSW's most popular annual exhibitions, showcasing outstanding student artworks created by NSW students for the 2017 Higher School Certificate Visual Arts examin.. More..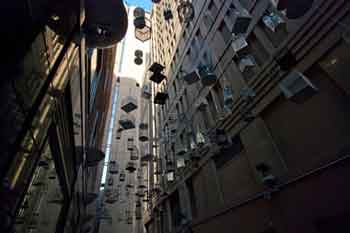 Forgotten Songs
Forgotten Songs, by Michael Thomas Hill (completed 2011), a permanent installation at Angel Place, Sydney. Forgotten Songs commemorates the songs of fifty birds once heard in central Sydney before .. More..
---

City of Shadows: Inner City Crime & Mayhem 1912-1948
Curator Peter Doyle describes the exhibition as an intimate, raw and hauntingly beautiful record of the mysterious people and dark places of a Sydney lost. Focusing on the victims, perpetrators and.. More..

Learn & Play! teamLab Future Park
Learn & Play! team Lab Future Park presented by Toyota Immerse yourself in an interactive world of light and colour where imagination meets technology, and bring your creations to life in our b.. More..

Love Is... Australian Wedding Fashion
Love Is... Australian Wedding Fashion 13 May 2017 - 22 April 2018 From the simple to the stunning, Love is: Australian Wedding Fashion features more than 50 wedding outfits plus accessories coveri.. More..
→ Show ALL (5) Exhibitions | Launch
| | |
| --- | --- |
| ✻ Film Festivals & Showing ✻ | |

Moonlight Cinema
Moonlight Cinema is an open air cinema screening latest release, contemporary, cult and classic movies on the sweeping lawns of Belvedere Amphitheatre in Centennial Park. Sydneys Moonlight Cinema .. More..
---
| | |
| --- | --- |
| ✻ Garage Sales | Car Boot Sales ✻ | |

Garage Sales | Today!
Check out the Garage Sales on today courtesy of Gazzas Garage Sales. Gazzas Garage Sales is Australias best known Garage Sales calendar showing every garage sale this weekend and upcoming sales Aus.. More..
---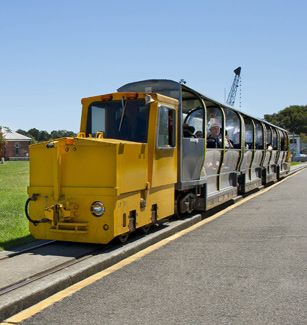 Heritage Railway Discovery Tour Afternoon Experience
Get on board the Heritage Train and enjoy an explosive trip around the historic Armory Buildings. Experience how the armaments were stored, transported and protected at what was formerly known as R.. More..
---
| | |
| --- | --- |
| ✻ Markets | Art, Craft & General ✻ | |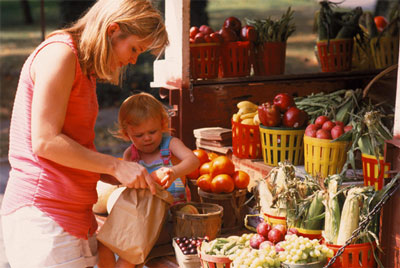 Adamstown Markets
Come along to the Adamstown Markets, held every Sunday at the corner of Glebe and Bunker Roads, 7am to 12pm. The Adamstown Markets offer stalls selling all manner of goods, including fresh produce,.. More..

Aquarius Fair Market-3rd Sunday
Come along to the Aquarius Fair Market and enjoy local arts and craft, exotic imports and second hand items that will attract the bargain hunter. Why not relieve those aching mussels - skilled prac.. More..

Armidale Farmers Market & Car Boot Sale
Armidale Farmers Market and Car Boot Sale are held on the first and third Sunday of the month, 8am to 1pm in Curtis Park (Cnr Faulkner and Dumaresq Sts). Buy fresh, local, seasonal produce, home ma.. More..
→ Show ALL (66) Markets | Art, Craft & General
| | |
| --- | --- |
| ✻ Markets | Food & Produce ✻ | |

Natural Therapies & Psychic Fair
The Natural Therapies & Psychic Fair.. More..
---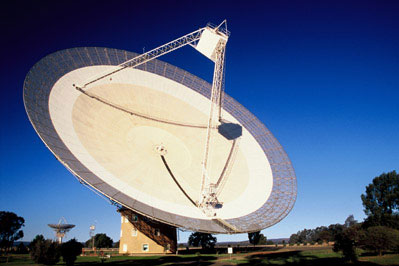 CSIRO Parkes Radio Telescope | The Dish
The famous Parkes observatory, as featured in the Australian movie The Dish, is a landmark radio telescope nearly 50 years old, yet still considered to be one of the best single dish radio telescopes .. More..

Cyberworlds: Computers & Connections
Cyberworlds: Computers & Connections, a permanent exhibition at Powerhouse Museum. Computers are the defining technology of our time. Unlike other machines that are designed to carry out a special.. More..

Goulburn Historic Waterworks
Historic Waterworks - open and steaming. Step back in time to the 1880s when Goulburn was one of the first regional centres to supply piped water to its residents. The Goulburn Historic Waterworks .. More..
→ Show ALL (10) Museum & Science
| | |
| --- | --- |
| ✻ Performing Arts | Theatre | Opera ✻ | |

Kill Climate Deniers by David Finnigan
What would it actually take to stop climate change dead in its tracks? Guns? Revolution? A pumping soundtrack? Kill Climate Deniers centres on a militant cell of eco-activists that takes the audien.. More..
---

Catch | Daily Deals
Have Catch daily deals delivered piping hot to your inbox. Do you remember Catch Of The Day, well now we're known simply as CATCH, fast daily deals delivered right to your door. Catch offers ove.. More..
---

Sydney Racing Carnival 2018
The Sydney Racing Carnival encompasses two compelling events, the Longines Golden Slipper Carnival at the home of racing in Sydney's west, Rosehill Gardens and The Championships at Royal Randwick, the.. More..
---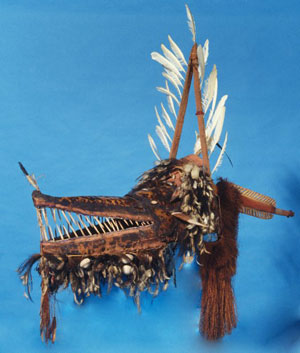 Australian Museum Behind the Scenes Tour
Less than one percent of the Australian Museums vast collection is on display. The Behind the Scenes Tour offers visitors the opportunity to see all those items kept in storage behind the scenes. .. More..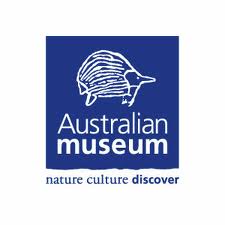 Australian Museum Tours
Australian Museum Tours offer daily guided tours of the Museum by experienced guides, highlighting popular attractions from their exhibitions. Youll visit all the major exhibitions on display and .. More..

Jenolan Caves Cave Tours
Jenolan Caves is composed of 11 spectacular show caves, pure underground rivers, and amazing formations. This remarkable cave system is among the finest and most ancient in the world and is undoub.. More..
→ Show ALL (4) Trips | Tours
| | |
| --- | --- |
| ✻ Workshops | Classes & Clinics ✻ | |

Skaterhq-Skateboarding and Inline Skating Lessons
Group Skateboarding and Inline Skating Lessons for kids and adults take place every Saturday and Sunday. Private Lessons are available most days. Call Skaterhq Moore Park on 02 9368 0940 for boo.. More..
---
Nura Diya Aboriginal Wildlife Experience
Take a special Aboriginal wildlife tour at Taronga Zoo, showcasing the strong link between aboriginal people, their culture and wildlife. Developed with Aboriginal people, and led by an Aboriginal .. More..

Shoalhaven Zoo | Open
Shoalhaven Zoo is open everyday of the year from 9:00am to 5:00pm (except Christmas Day). We recommend a minimum of 2 hours for your visit to the park. Plan your visit to include our Animal Shows w.. More..

Taronga Western Plains Zoo
With over 3sq km of wild and wonderful bushland and 700 animals, Taronga Western Plains Zoo offers a safari adventure right in the heart of NSW. Find yourself surrounded by magnificent wildlife on.. More..
→ Show ALL (6) Zoological & Farms