New Years Eve Whats On Whats On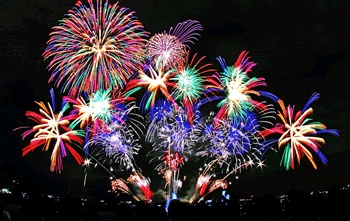 New Year's Eve | Monday 31st December 2018
We present What's On New Year's Eve including parties, dinners, celebrations, dances, shows along with free events including fireworks and entertainment in and around the city.
See in 2019 in style.
◉
Featured Advertising | New Year's Eve
Featured adverts appear on our highly ranked
New Years Eve
landing page. We will actively promote our NYE Landing Page throughout side bar, home page, editorials and social media pages. No side bar ..
◉
New Years Eve Gala | Sydney Opera House
When: 31st of December 2018
Make your New Years Eve special this year with tickets to the Opera Gala at the Sydney Opera House. The perfect opportunity to embrace the magic and glamour of the night, dress up in your fanciest outfit fo ..
◉
newyearsevesydney.com
From LIVE-GUIDE, find all the parties happening New Years Eve in Sydney. Find live events, tours, concert, band, dance club or festival nightlife. Search our events and gig guide for rock, metal, punk, a ..